City Halloween Parade – 2019
The traditional, funniest and most generous City Halloween Parade will rally vampires and zombies, fairies and princesses, fairytale and film protagonists. On October 31st (Thursday), starting at 18:00, all of them will march in a celebratory procession, guided by "the main vampires", i.e., by beloved actors from the Puppet Theatre in Varna. The parade is intended for all fans of Halloween, without limits with regard to age or the character they have decided to embody.
This year Varna Mall has prepared a special surprise – a holiday raffle with a great prize: A family excursion to the Dracula's Castle in Bran, Romania. Everyone who visits the shopping centre from October 26 till October 31, 2019 can take participation in the raffle. No purchase necessary to enter the raffle!
As always the holiday program will be attractive and spectacular:

- A "runaway" dinosaur from Jurassic Park will join in the parade, doing a show on his own.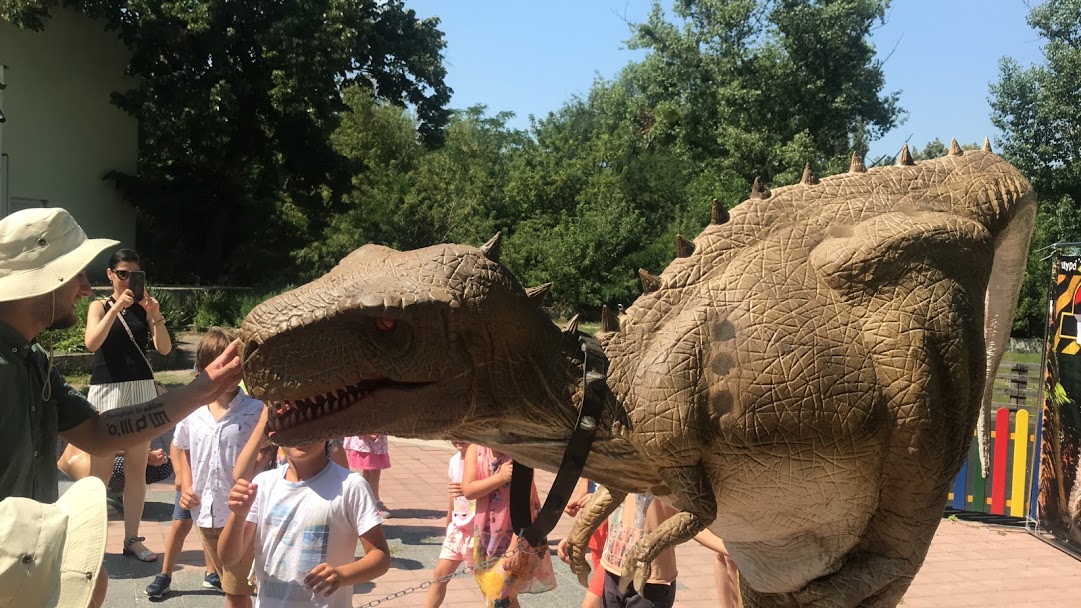 - Around the festivity's visitors, there will be soap bubbles, coming in all shapes, sizes, and colors, which will fly up in a magical dance.

- Two of the most popular vloggers in teenage circles - Nicol DB & Vaseto, will meet with their fans, and will also organize a special music event for them.

Commercial outlets at the Center will present participants with lots of surprises and awards. They will be given out in the competitions for: most fearsome costume; best jack-o'-lantern made from pumpkin; youngest participants, and many other categories. And for all parade participants there will be delicious Nestle treats and Borovets cakes from "Day and Night".

October 26th and 27th, from 10:30 till 13:00, a Pre-Halloween Surprise Workshop will open up doors. In there, children and guests at the Complex will be able to create a mask or an impressive accessory for the show, aided by skilled experts in horror styling.

Right before the parade, from 16:00 till 18:00 on October 31st, at the Central Foyer of the Shopping Center, students from the Vocational School of Textile and Fashion Design will apply make-up, free of charge, to all candidates wishing to join in the carnival masked ball.
This year, Varna Mall will organize again an online competition for most attractive photograph of the participants in the City Halloween Parade. The photos of all wishing to participate will be presented in a special album on the Facebook page of the Shopping and Entertainment Center, from November 4 to November 10. The first three photos with the greatest amount of likes will win attractive awards.
Next event
Saturday Farmer's market
Previous event
Fifth edition of the Festival of India – Varna 2019